Nick Maimone
Interview by Glenn Sakamoto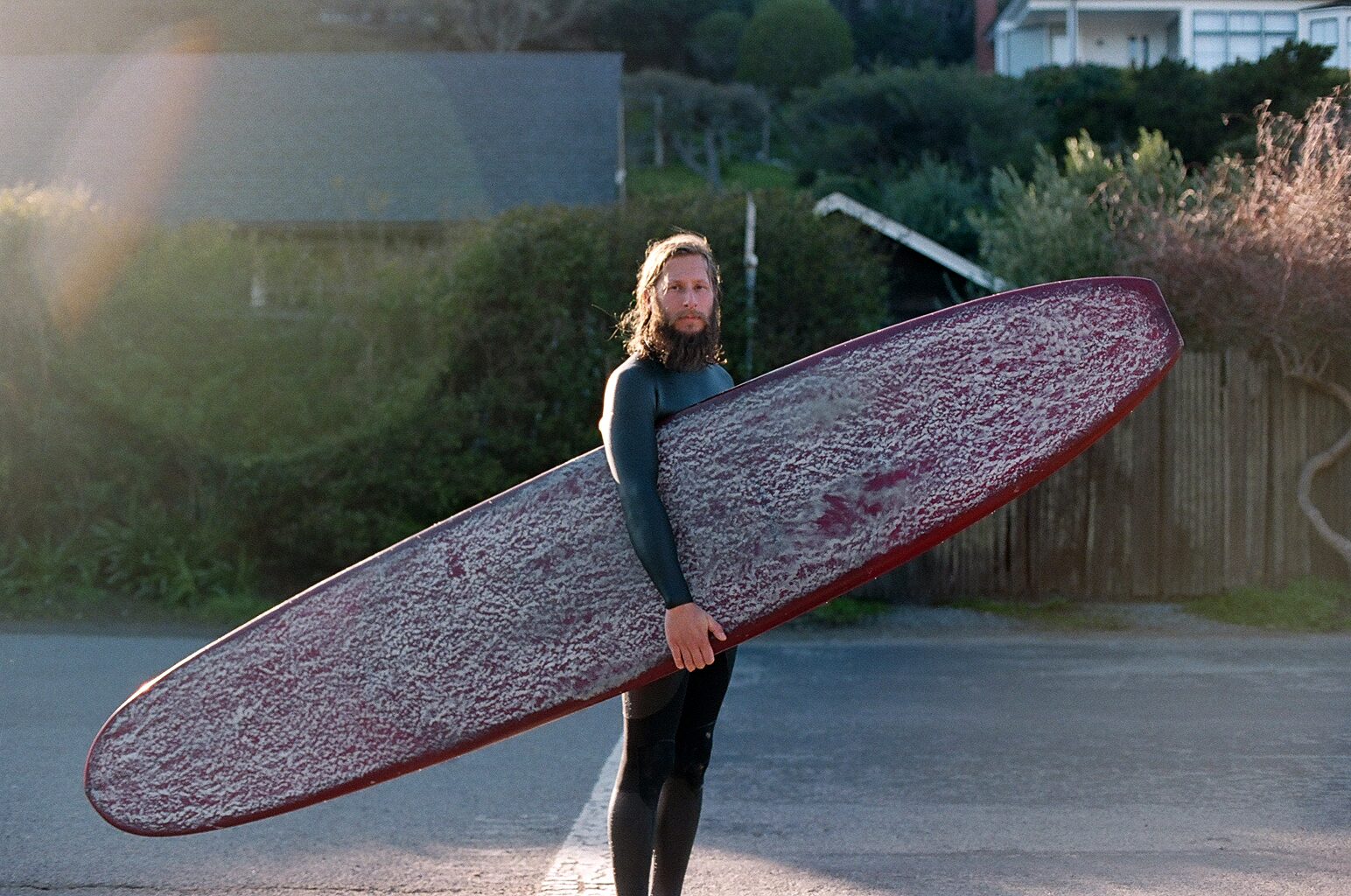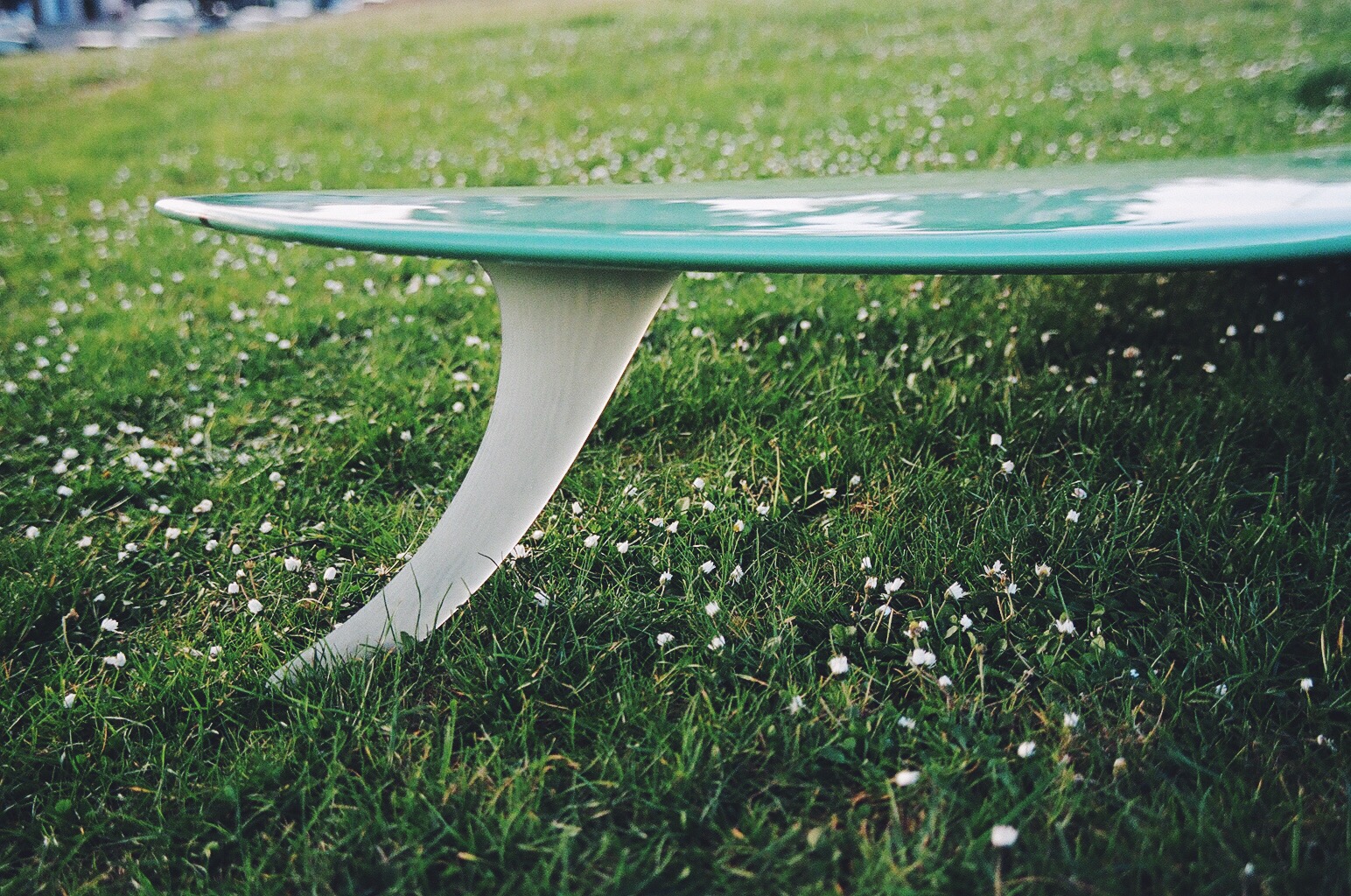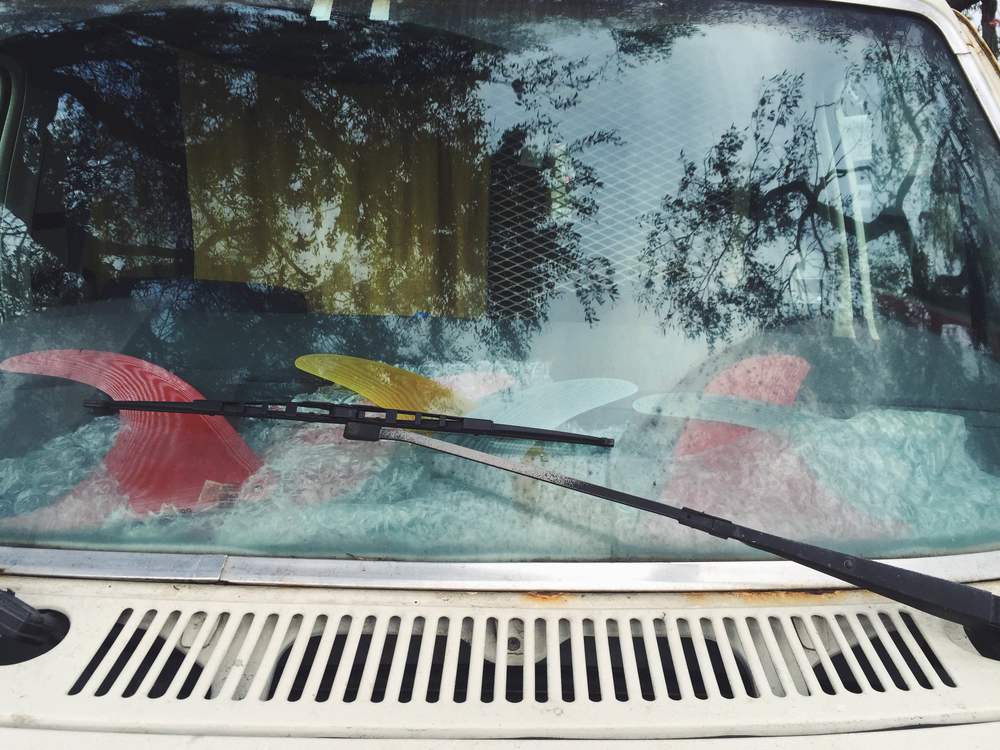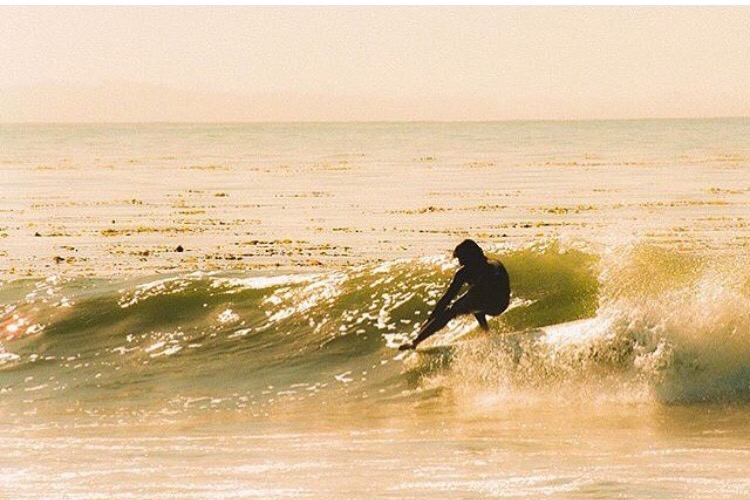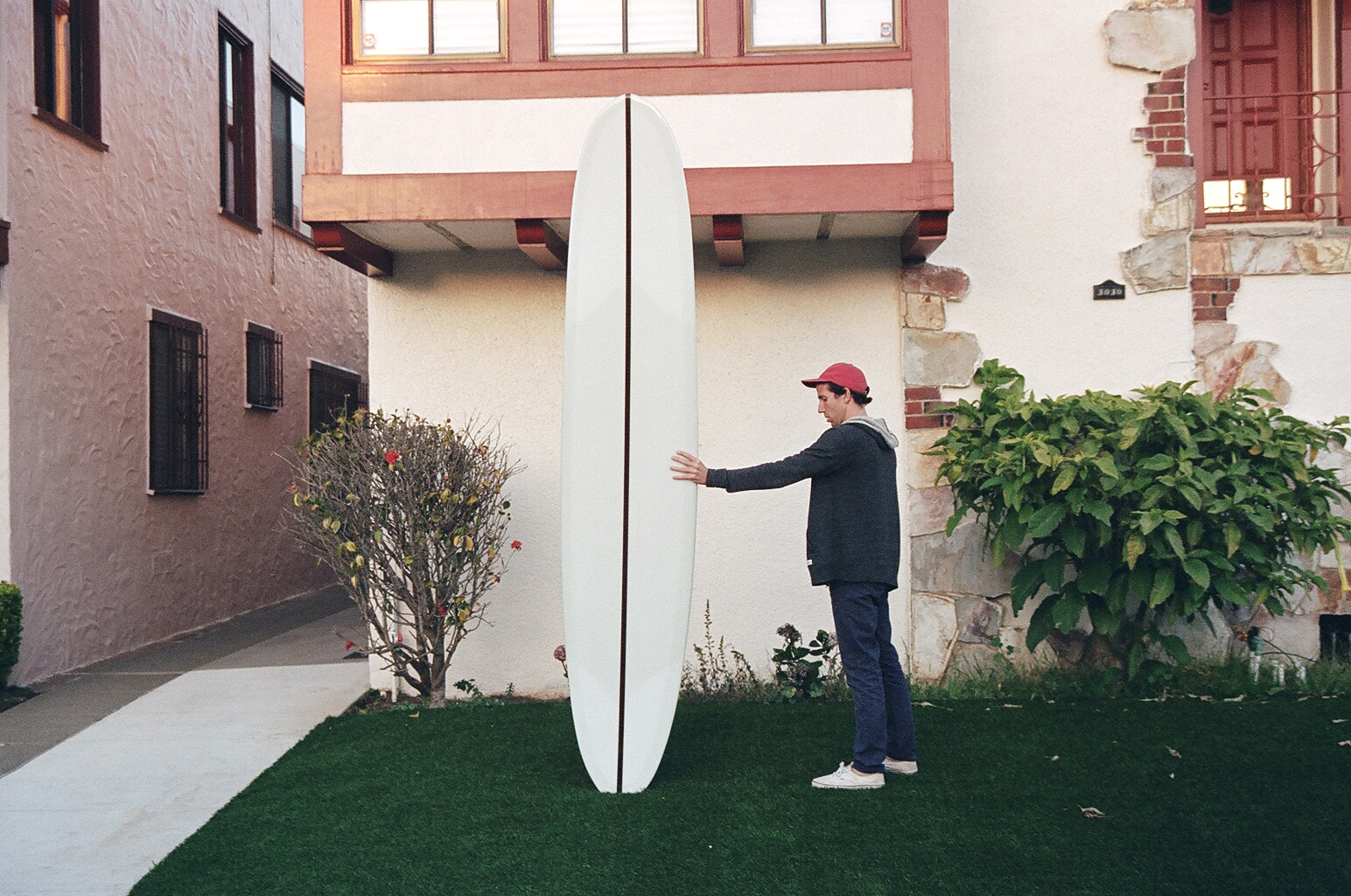 Nick Maimone is a surfer/shaper residing in San Francisco with a new shop in Marin. Originally hailing from New Jersey and raised on skateboards and the ocean, Nick found his way west to California and became inspired by longboards and the golden era of the late '60s via George Greenough and Bob McTavish. We spoke with Nick to learn more.
What was your childhood like?
My parents were both working class people and we lived in a town in southern New Jersey. My dad was into back-country and powder skiing and we followed him all over the back bowls of Colorado and Utah in the winters. He had a black mid-'80s Ford 4x4 truck with a camper shell on the back and a BIG red snowplow on the front. Come summer we lived on a small boat that my parents bought after selling their business and took trips up and down the east coast. In the interim, we lived docked at the marina in Somers Point, NJ. Lots of deep sea fishing and fishing off the docks, kayaking around the bay with my brother and friends, and spending the whole day in the ocean until they pulled me out. My dad fancied himself a boogie boarder and body surfer and the image of his pair of yellow and blue Churchill swim fins is forever engrained in my head. A year or so after he passed away, I found a yellow and blue Churchill swim fin washed up on the beach in Northern California, size medium, left foot. About two weeks later at another northern California beach I found a yellow and blue Churchill swim fin, size medium, right foot washed ashore…
When did you get your first surfboard?
I had a series of boogie boards as a child and lastly an orange and black Morey Boogie that I believe is still kicking around my mom's house. I got really into skateboarding as a teenager and didn't get a proper surfboard of my own till mid-high school. Some friends I used to skate with had started to favor surfing and surfed year round in New Jersey. My best friend Kyle sold me one of his extra boards.
What was the feeling you had when you first stood on a surfboard?
It was a crowded summer day in Ocean City and I went right, really fast, with not much control. Of course it felt like nothing else in the world but the speed was shocking. I was used to bodysurfing and boogie boarding and my first stand up wave felt both intriguing and powerful.
Who did you look up to and admire when you were a child?
When I was a child? Cowboys.
Who/What inspired you to begin shaping?
I became intrigued with surf history and board design. I wanted to learn what did what, what felt like what, what the options were for controlling the feeling of a board or its abilities in different conditions. I went through a phase trying all the boards I could get my hands on. I was inspired by old school surfing and then the transition out of old school surfing. This is where I got into the Australian influence of the mid to late '60s and early '70s designs and Greenough's involvement with the Australians and his approach as a California innovator. The moment between old school D-Fin logs and shortboards is where my interest peaked. I didn't seek anything further and just dug deeper into this short period of time. It seemed like the golden era. Nat Young's "Sam," Bob McTavish's V-bottoms, Greenough's Velo's etc., were what clicked for me. Interestingly enough, this period of time is a period I studied and was most attracted to in art history as well. Must have been something in the air…
I went to school for fine art and have a BFA in Sculpture. I always made things myself and did whatever I could with my hands. I worked on my fine art and studio practice, but also learned carpentry skills, welding/blacksmithing, molding and casting, etc. and left with the ability to make anything I set my mind to. I had a wide variety of tool and shop skillsets and it only made sense to try to shape and glass my own board. It turned out pretty decent for a first board and it surfed well. In my first wave on that board it did everything I wanted – faded with a deep bottom turn, quick nose ride, big cutback, smooth kickout. I was pumped! In the following days, a friend of a friend was interested in the board and saw me catching some fun waves on it. He asked to try it and after a couple waves of his own he asked me to shape one for him. And so it began. Now, when I look back at that board it is an eyesore. But now I have an appreciation for the way that your eyes and hands can become more refined over a short span of time, and that development never ends.
Of all the places you have traveled to, what place in particular stands out? And why?
I haven't been able to travel a ton because I've always had to work hard and keep a steady job before, during, and after school. The California coast perpetually inspires me and Big Sur never fails. I recently took a trip to Northern California where my girlfriend Anna is from and it was quite unique and epic. Lots of little uncrowded point breaks! We look forward to going to Australia and New Zealand in the next year or so!
Who/what inspires you?
I am inspired by modern and contemporary art, history, color, light, form, experience, simplicity, etc. I'm inspired by that moment when you crest a wave and you come out the back and the howling offshore wind washes a blanket of dramatic hail-like saltwater down around you like a sudden rainstorm. The moment when a perfectly formed line of pelicans glides down the line a few feet in front of you, riding the pressurized pocket of a peeling wave. Hazy dawn light on Highway 1 South shining through the Eucalyptus trees and the glowing rolling hills in those quiet hours before the world begins a new day.
On a less poetic note (laughs) – I'm inspired by Marc Andreini, George Greenough, Bob McTavish, Greg Liddle, Brian Hilbers, Thomas Bexon, Ryan Lovelace, Corey Munn, and so many more. I'm inspired by my close friends and acquaintances and all the artists and creative people I am surrounded by daily, including my phenomenal partner Anna who is so talented at so many things – an artist, musician, and farmer!
What is the greatest thing you have learned about in your life?
Dogs, do things for yourself, use your hands.
Do you have any regrets or wish you had done something differently?
All my decisions good or bad led me to this moment and I feel really lucky for that. I feel lucky to be here right now!
What are you most proud of?
Feeling like with hard work I can accomplish anything I want to do. I'm a pretty determined person and I'm proud of the fact that I generally do whatever it takes to achieve my goals.
What meaning does surfing hold for you and how has it changed your life?
Surfing is always somewhere to go to think, observe, participate, and enjoy. Whatever happens in surfing, it is transcendent and magical. Devon Howard's narration in One California Day always resonated with me: "The sun rises and sets, the rains wash things clean, the new swell arrives. Its energy created by wind thousands of miles away cycles through the open ocean to crash on our shores… and as surfers we watch for those waves, participate in that final moment, and within it lies the bliss of the experience. Embracing those magical moments surfers get to play within the cycles of life. Retreading the lines before them but also drawing their own."
What brings you the most happiness in the world?
A good clean left. 2-5 feet and peeling. Dogs, Anna, music, good friends, fresh air, new places and exploration.
Who are some of the people you feel are shaping the path for surfing today?
Ryan Lovelace, Ryan Burch, Robin Kegel, Alex Knost, and my friend Kyle Kennelly… too many inspiring people to name!
What is your favorite board? Your favorite surf spot?
My favorite board was a 9'8 hippy-legend-log I shaped around the end of last summer. Really flat rocker and hippy outline with a concave deckside in the tail. The waves were really good in September/October on it. But I recently had a life changing session on one of Andreini's gliders. I think it's my new all time favorite! I like to surf all over but I'm always looking for a good left! I like to surf everywhere from Santa Cruz up to Marin. I look forward to exploring more point breaks up the coast.
What's your favorite meal?
I like to make sweet potato tacos! Or quality pizza.
What are you currently listening to on your iPod?
I like to listen to a lot of Jamaican Oldies and Reggae from the 60's and 70's. I also like to listen to Ethiopian Jazz, Delta Blues, Bluegrass, Folk, and I grew up on Oldies music.
What are you most grateful for?
Being alive and getting to experience this beautiful place
What's next for Nick Maimone?
I'm currently working on building a new shaping room and glass/ding repair space in Marin. I've been doing some pretty extensive repairs on a lot of vintage Yaters, Liddles, etc. in addition to my shaping. This will be a new shop for me and I am building it from scratch inside a small warehouse space. It's been a lot of work… the framing, the electrical, the drywall. My shaping room is almost ready. I'm pretty excited about it! In the future we're looking to move out of the city to somewhere peaceful with lots of open space where we can have a dog and a big garden. Trying to figure that all out. I'm really stoked for my friends Kyle and Becca who are opening Daydream Surf Shop in Newport Beach this fall. They will be carrying my boards as well as many other shapers I look up to. They'll have a café and all kinds of quality goods. I've also got a handful of new templates and shapes I've been thinking about for awhile and I'm looking forward to messing around with those! The future's looking bright!
Photography by Nick Maimone, Jarod Luebbert, Paul Ferraris, and Anna Schneider.
Find out more about Nick Maimone by following him on Instagram via @our_daily_shred or via his website, www.daily-shred.com.